Alex Jones Theater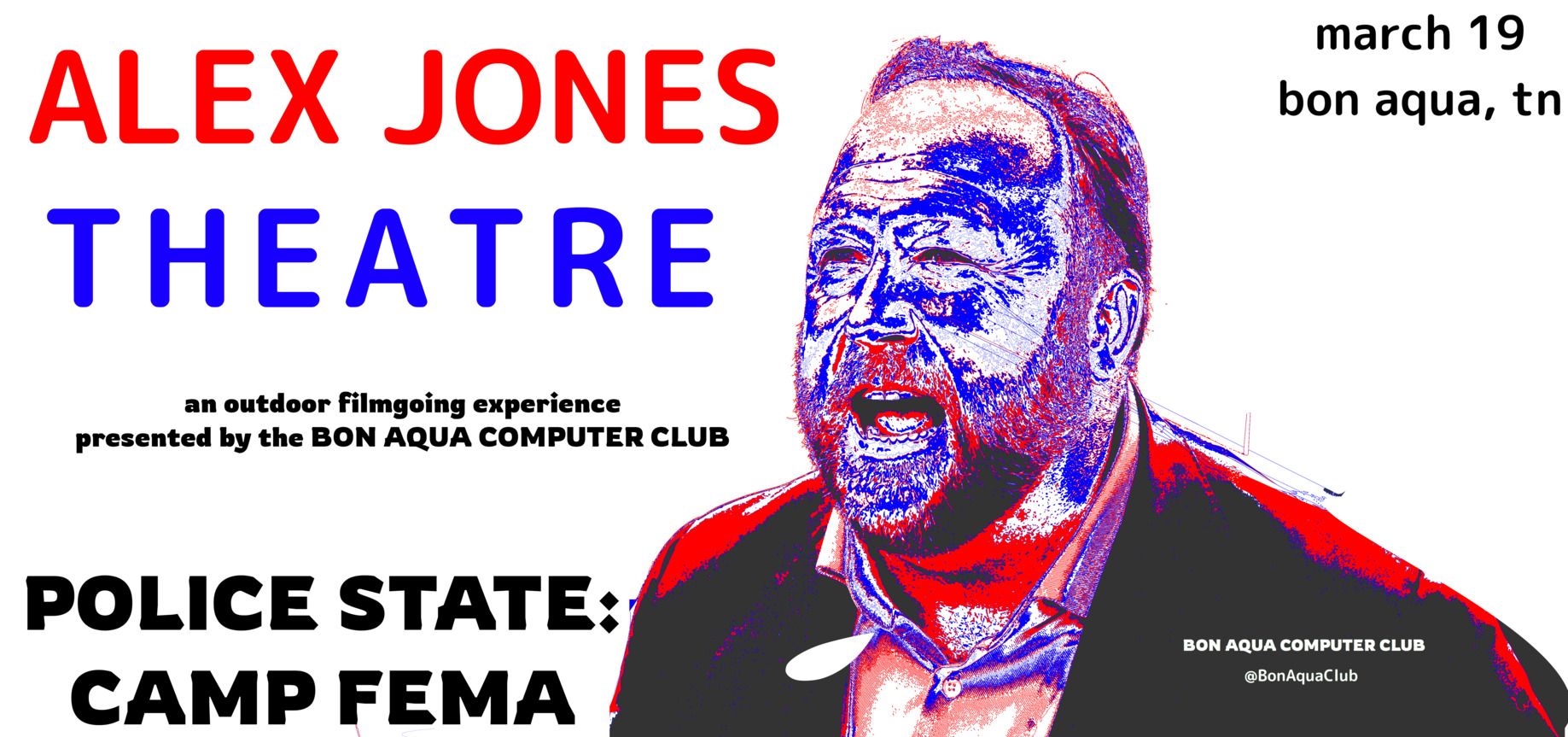 Join Us at 6PM, March 19th!
The Bon Aqua Computer Club is proud to present the Alex Jones Theater opening ceremony! Come on down to based Bon Aqua, TN and enjoy an outdoor viewing of rare Alex Jones films from the George W. Bush years.
We're gonna:
project subversive Alex Jones documentaries against the side of a barn
bon(aqua) fire
have seating for ~50 people
A free copy of the film will be avaiable for download at the event!
Event Details
The Bon Aqua Computer Club is located at:
10582 New Cut Off Rd
Bon Aqua, TN 37025

(About a 35-minute drive from Nashville!)
BYOB